***NOVEMBER 11th FUNDRAISER AT AC Moore in Wilton***
It's that time of year again. Thanksgiving and Christmas are just around the corner and now is the time to visit your local AC Moore store in Wilton for all your decorating needs. Stop in on Nov. 11th with this flyer and we receive 10% of your total purchase from AC Moore only if you give them the attached flyer. Please consider using our flyer when you shop at the Saratoga /Wilton AC MOORE. All of the money raised stays in Saratoga, Washington and Warren Co. to support our community's basic needs. Happy crafting and shopping!​ Thank you for your support as we raise funds for our Christmas Adopt a Family Program.. ​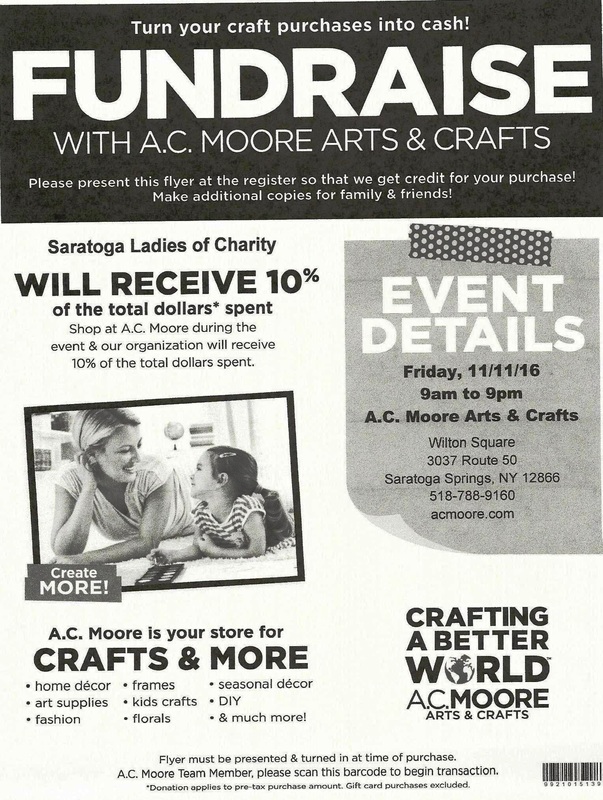 Our Mission
​The Mission of Ladies of Charity is to embrace the ideals of St. Vincent de Paul and St. Louise de Marillac to help the poor. Members strive to break the cycle of poverty in the community and in the world by advocating for social change.

Funds raised are distributed annually to established charities in Saratoga & Warren/Washington Counties: Catholic charities; food kitchens; shelters; tuition support programs.

Ladies of Charity, the first of the great foundations of St. Vincent de Paul, was established in France in 1617. Ladies of Charity of the United States of America began in St. Louis, Missouri in 1857.

The Saratoga Vicariate of Ladies of Charity was founded in Saratoga County at an informational and organizational meeting on January 14, 1982. On April 2, 1982, the first annual luncheon was held and on June 10th, 1982, Jean Lynch was installed as the first President of the group.

"We do not have to do great things, only small things with great love." Blessed Mother Teresa


---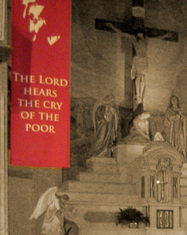 If you would like to contact us please fill in the form below.
We welcome new members. Please visit our membership page.

---